New Braunfels Nissan Shoppers Continue to Rely on Clay Cooley of Nissan For Affordable Prices on New Nissan Cars, Trucks & SUVs. Shop Today!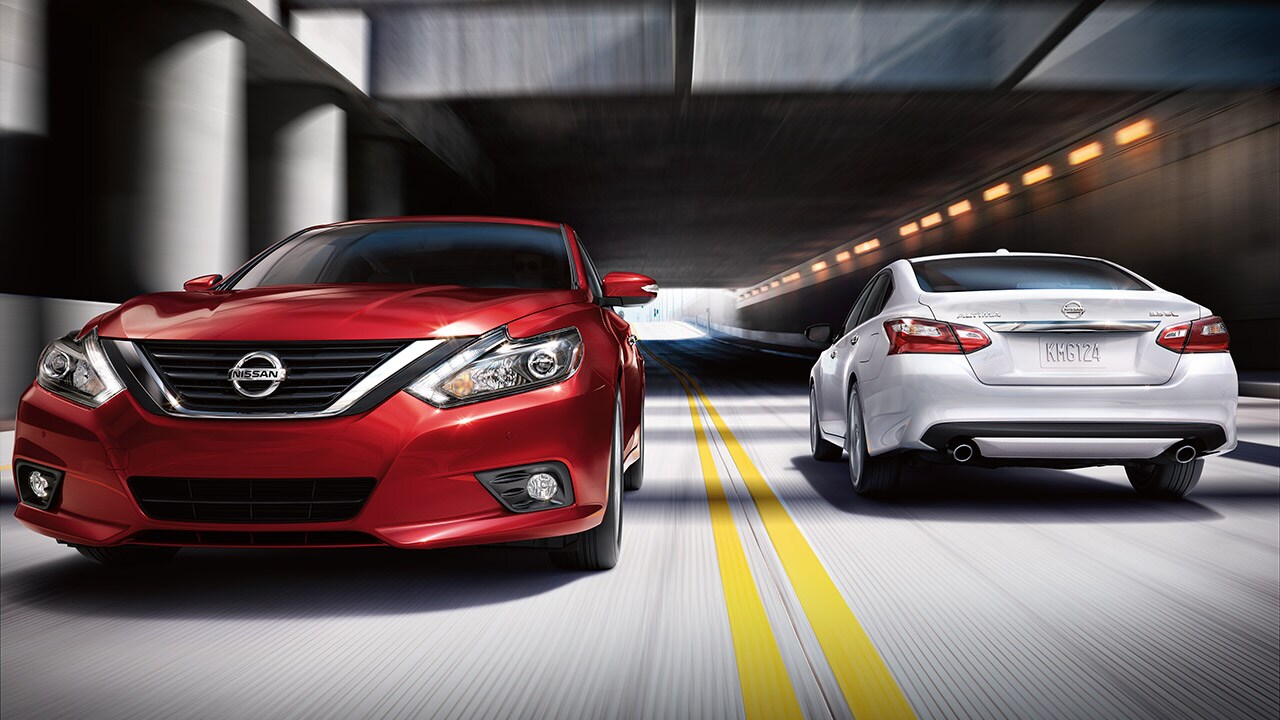 Your Nissan buying experience matters to us all here at Clay Cooley Nissan of Austin. We have helped many New Braunfels Nissan shoppers find the perfect Nissan vehicle at the right place. Let us do the same for you! With our massive selection of all-new Nissan cars, trucks, and SUVs, we are confident you will have no trouble finding the right Nissan that is designed to satisfy all of your driving needs! We're here to serve you to the best of our ability by providing you with exceptional customer care, low prices, and affordable payment plans. Give us an opportunity to win you over with our impressive selection of low-priced Nissan cars, trucks, and SUVs today. Shop our new Nissan inventory and select from all of the latest models including the new: 
Come Explore our Huge Selection of High Quality Used Cars with Low Miles at our Used Car Super Center near New Braunfels!
Whether you are shopping around New Braunfels for a quality used eco-friendly Chevy car to handle your outdoor hobbies or a pre-owned heavy duty Ford pickup truck to carry your tools, you will surely find it here at our used car dealership along with some of New Braunfels' favorite manufacturers including Nissan, Dodge, Chrysler, Jeep, Ram, Ford, Mazda, Chevrolet, Honda, Toyota, and Hyundai. Our used car dealership is fully stocked with quality pre-owned cars, trucks, and SUVs that have an excellent range of low miles and have been carefully inspected as well as detailed before being put on our used car lot. We're here to help you get behind the wheel of your favorite used car, truck or SUV. Make the short commute from your New Braunfels home and start your
used car shopping
with Clay Cooley of Nissan today.  
Visit our Used Car Super Center and shop one of the largest used car center in the Texas Hill County. Come see it for yourself.
Searching for an automotive dealership around the New Braunfels area to trade in your car, truck or SUV? You're in luck! Our Used Car Super Center is one of the largest premier in the Texas Hill County. We'll purchase your vehicle today and there's no catch to that. You don't even have to buy an automobile from us. We encourage New Braunfels used car shoppers to use our Trade Pending appraisal tool to establish trade value for the car, backed by a written offer to buy it that can be redeemed at our Used Car Super Center for cash, restrictions apply, or used as trade value on any new or used vehicle in stock. We're always searching to buy well kept, clean, and well maintained pre-owned automobiles from top automakers including Nissan, Toyota, Ford, Chevrolet, Hyundai, Kia, BMW and Mercedes Benz. Call our Austin Internet Team today for more information on this used car purchase program! Interested? Visit us or give us a call today at
(512) 710-0300
to learn more about our used car purchase program offered to New Braunfels residents.
Nissan Service, Auto Parts & Repair For New Braunfels Nissan Owners. Schedule Your Appointment Today.
Our highly trained service technicians are here to help keep your Nissan looking and running like the day you bought it. New Braunfels Nissan owners can be at eased and take comfort in knowing their Nissan vehicle is being repaired or serviced by highly certified and experienced Nissan repair technicians. We're here to perform whatever work your Nissan requires so whether you just want a regular car service, oil change, or in need of parts, tires or accessories, we can get the job done right, the first time. 
When you bring your new Nissan or used car to our Austin Nissan dealership's service and repair department, take comfort in knowing your vehicle is being repaired or serviced by experienced and certified Nissan repair technicians. At Clay Cooley Nissan of Austin, we strive to not only meet but also exceed expectations of our Austin customers each and every time. Let our highly trained service technicians help keep your Nissan car, truck or SUV looking and running like the day you bought it. Whether you just need a regular car service and maintenance or in need of parts, tires, or accessories, Clay Cooley Nissan of Austin will be ready to perform whatever work your vehicle requires. Schedule a service appointment or parts request today. If you already know the part number you need, please fill out our
Parts Order Form
today and submit it. Our Parts Department will get you on the right track fast.